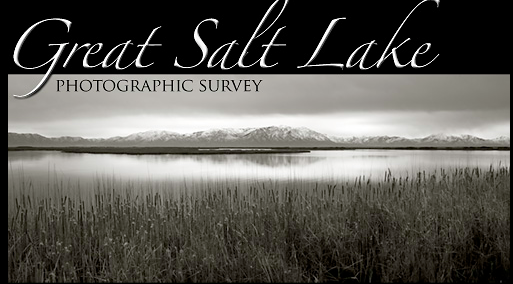 This project is so huge, that I am not able to complete it without the generous assistance of many individuals. First, I have to thank my wonderful wife Polla, and my two children, Connor and Abigail. They have put up with my salty obsession, enduring countless hours of me prattling on about brine shrimp and mud-flats. Their patience and support have been priceless. The kids have also kept me company and helped out on various excursions out to shoot for which I am grateful.
Also, listed in no particular order are the following people, listed with the agency or orginization that they are involved with.
Craig Law – Utah State University, Wally Gwynn – Utah Geological Survey, Steve Simms – Utah State University, Darren Clark – Brigham Young University-Idaho, Brian Atkinson – Brigham Young University-Idaho, Bridget Olson – U.S. Fish and Wildlife Service, Lee Sporleder – Utah Division of Water Resources, Peter Ellis, Val Brinkerhoff – Brigham Young University, John Telford – Brigham Young University, Tom Till, Leslie Ford – Tracy Aviary, Julieanne Kost – Adobe, Lynn de Freitas – Friends of Great Salt Lake, Teresa Jordan, Jon Long, Don Fergeson, Robert Hall, A.D. Coleman, Judy Natal, Jungjin Lee, Laura Schaffer – Snowbird, Angela Linford – UDOT, Tony Pistone, Jim Steenburgh – University of Utah, Nelson Wadsworth, Amy Marcarelli – Utah State University and a whole slew of others.
fake tag heuer
There's also this idea that folks have a lot of technical questions about how the images are produced. I'll work on a page going over all of the hard-core camera-geek stuff…for those who might be interested.